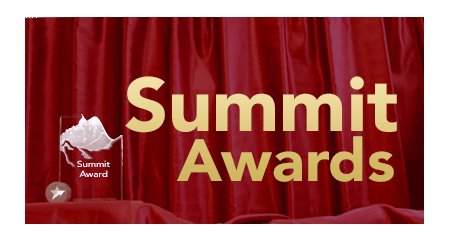 Summit Awards
Recognize the commitment of your Managers, Physicians, Nurses, Administrators, Service Excellence Council, and more. These awards are open to healthcare facilities participating in the Service Excellence Initiative™.
[click on the button to access the link]
The 2017 Summit Nominations are now closed.
Pinnacle Achivevers will be announced by November 15th, 2017
Summit Awards Planning Guide
A step-by-step guide in helping to make perfect nomination forms. Download, print, and review the guide.

Download this printable Poster "Call for Nominations"

Online Nomination Forms
Individual Awards

i 1 Service Excellence Advisor 1st Year

i 2 Service Excellence Mentor

i 3 Exceptional Nurse

i 4 Exceptional Employee

i 5 Empowering Manager

i 6 Customer Focused Physician/Provider

Team Awards

t 7 Service Excellence Advisor Team

t 8 OASIS Team

t 9 DO IT Improvement of the Year

Leadership Awards

l 10 Super Coach

l 11 Service Excellence Program Director

l 12 Service Excellence Council

l 13 Inspiring Administrator

l 14 Patient Driven Board

Organization Awards

o 15 Medical Clinic of Choice

o 16 Hospital Provider of Choice